You loved their renditions of hits like Far East Movement's "Live My Life" and Demi Lovato's "Heart Attack" on YouTube. Now, BTSCelebs is bringing you the guys behind the mic.
Double Take took some time out of their busy schedule to respond to a total of 7 questions. Check out Part 1 below:
BTSCelebs: What inspired you to start a YouTube cover channel?
Double Take: Double Take was inspired as a channel to play the function of a diary to manage and monitor our progress as artists. It has evolved not only to serve that purpose, but also to create a fan base where people can come to enjoy our musical projects.
Which of your videos have been viewed the most?
Live My Life – Far East Movement ft. Justin Bieber Cover [currently, the video surpassed 5 million views]
Have celebrities made comments about you recreating their hits?
Yes! A fan of ours messaged Far East Movement on Facebook and shared our "Live My Life" cover video to them! Here is a screen shot of their response!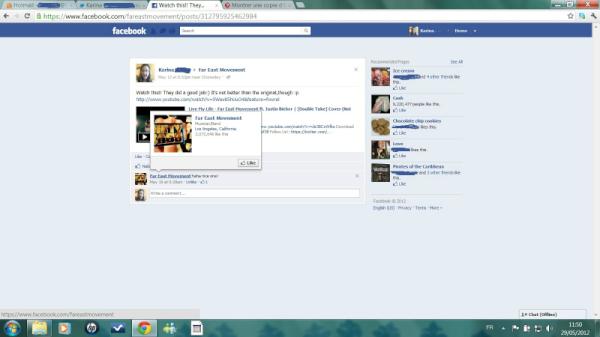 Another kind of interesting fact about our interaction with other recognized artists is recent JYP trainee Park Jae Hyung reaching out to us in the past to collaborate on recreating hits.
In part 2, Double Take will be responding to the following questions:
Many stars have developed their careers thru YouTube, but no one has surpassed Psy's billion views. Are you aiming to reach Psy's YouTube success? 
What is the ultimate goal of Double Take?
Are you aware you are celebrity look-a-likes? (Ryan Higa and Jared Eng)
Have Double Take fans created fan clubs for you?
**A special thanks to Double Take for the interview** All rights to the image belongs to the duo.